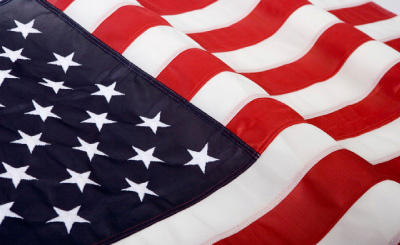 Eclipse Lighting offers a comprehensive selection of products that are manufactured in the USA and meet the guidelines established under the Buy America (BA), Buy American Act (BAA) and the American Recovery and Reinvestment Act (ARRA). Our customers can choose from a broad line of affordable indoor and outdoor architectural LED luminaires to meet spec requirements relating to this designation.
A Buy America product complies with US Code, Title 49, Section 5323(j)). For Buy American (BAA) products, there are two standards: 1) "substantial transformation" from the ARRA, Section 1605. 2) "COTS" (Commercial Off The Shelf) from US Code, Title 41, Section 10 (a-D)).
Additional information can be found here: www.energy.gov/gc/action-center-office-general-counsel/faqs-related-recovery-act/buy-american
Why government agencies and contractors should choose our LED luminaires for BA and BAA Compliant LED:
#1: Quality – Our simple and clean, glare free style stands the test of time. We have been in business for more than 30 years and stand behind our products by offering at 5 year warranty on products that are BA and BAA compliant.
#2: Selection – More than 129 different configurations of our BA and BAA Compliant architectural luminaires are offered across 8 product categories. And we even provide custom solutions.
#3: Cost-Effective – High performance, style, and reliability at an attractive price point.
When you see the American flag proudly displayed on our website, you can be certain that the product shown is made in the USA with components purchased/manufactured from locally sourced, domestic suppliers. As a family business that began in Chicago, Eclipse Lighting takes pride in manufacturing a hand-crafted American-made product.
Buy America(n) Eclipse Products
---
---
---
---
---
---
---
---
---
---
---
---
---
---
---
---
---
---
---
---
---
---
---
---
---
---
---
---
---
---
---
---
---
---
---
---
---
---
---
---
---
---
---
---
---
---
---
---
---
---
---
---
---
---
---
---
---
---
---
---
---
---
---
---
---
---
---
---
---
---
---
---
---
---
---
---
---
---
---
---
---
---
---
---
---
---
---
---
---
---
---
---
---
---
---
---
---
---
---
---
---
---
---
---
---
---
---
---
---
---
---
---
---
---
---
---
---
---
---
---
---
---
---
---
---
---
---
---
---